During the Microsoft Ignite the product team has announced a new build of Windows Admin Center available in General Availability! The v2009 is coming to support the Azure Kubernetes Service on Azure Stack HCI but, as usual, there are a lot of improvements and bug fixes.
What's New
As I said, there are many improvements so is much easier recap everything with this beautiful image below.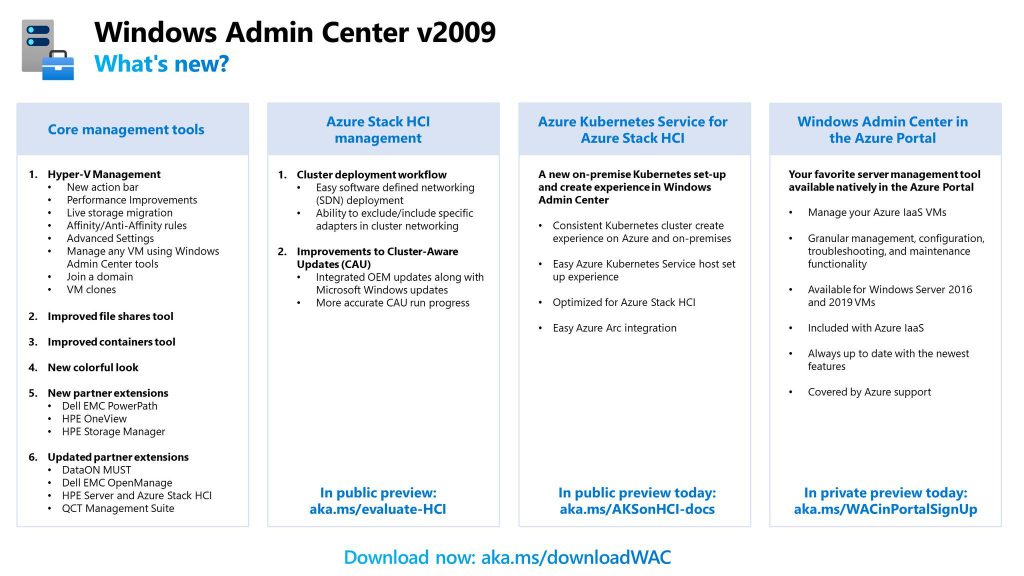 Windows Admin Center in Azure Portal
This is a new service that I'm very happy to present because I had the pleasure to test in private preview.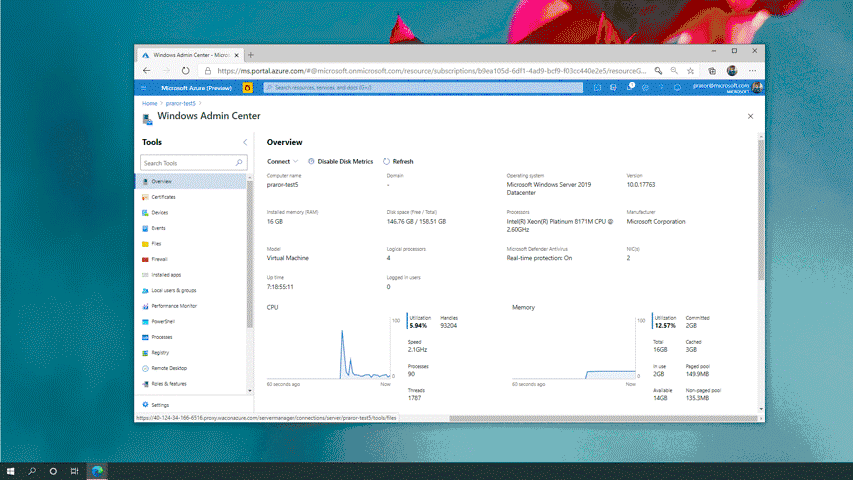 Windows Admin Center in Azure unlocks incredible capabilities for the Azure Portal by providing you with an interface to manage the OS of your Windows Server VMs. You can now configure, troubleshoot, and perform maintenance tasks with the same Windows Admin Center UI that you know and love using on your Windows Server in your datacenters. Manage your files, view expired certificates, monitor performance, view critical events, use an in-browser RDP session and so much more without leaving the Azure Portal.
Get Started
All the new features about Windows Admin Center v2009 are available at this link: Windows Admin Center version 2009 is now generally available! – Microsoft Tech Community
Download the new build at this link aka.ms/WindowsAdminCenter.
#DBS