VeeamON Virtual, the biggest Veeam online conference, is coming on November 20th. Engage with Veeam's leading experts, partners and more than 5,000 attendees and receive exclusive access to sessions and content that will keep you on top of the new innovations, tools and techniques needed today. 24 hours of live streaming sessions with over 20 speakers about:
Vision & Strategy
Implementation Best Practices
Cloud-Powered
Architecture & Design
The conference will be opened by Ratmir Timashev that provides the latest insights and predictions for Cloud Data Management.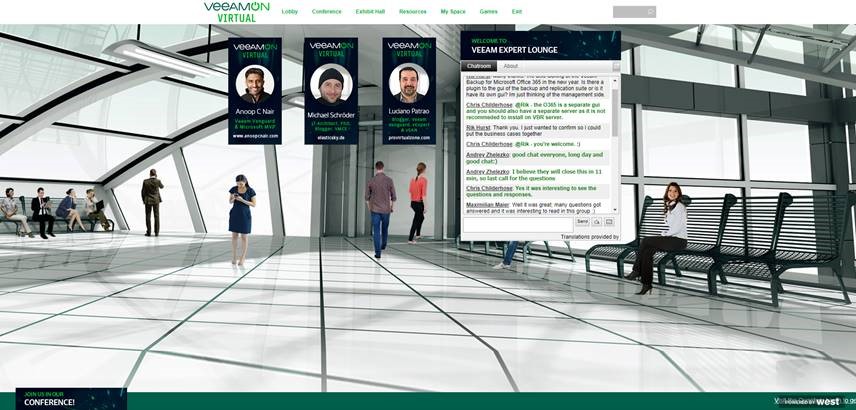 Me and other fellows are part of Expert Lounge where everyone of you can provide questions about Veeam products.
Join the premier virtual conference where we bring the latest and greatest in data protection, security and management directly to you.
Get Started
Don't miss the VeeamON Virtual 2019 – register today!
#DBS