Parallels Remote Application Server is now available in version 18.2, therefore a minor release. For those who do not yet know the solution, it is a platform capable of publishing applications and virtual desktop environments, in a simple and fast way, to corporate users, without having to use the VPN and without having a real dependence on the corporate client. Compatible with all the most common platforms, RAS increases productivity in the context of Smart Work and more.
RAS can leverage on-premises technologies, such as Hyper-V, VMware, Nutanix, as well as cloud solutions such as Microsoft Azure Virtual Desktop.
With the new release, there are over 30 issues are solved to make the product even more stable. Among the most interesting innovations is support for operating systems such as Windows 11, macOS 12 and iOS / iPadOS 15; in the backend part, FSLogix 2105 support arrives.
Web Portal
The management of Parallels is now focused on the web interface which will increasingly become the cornerstone from which to manage the RAS infrastructure.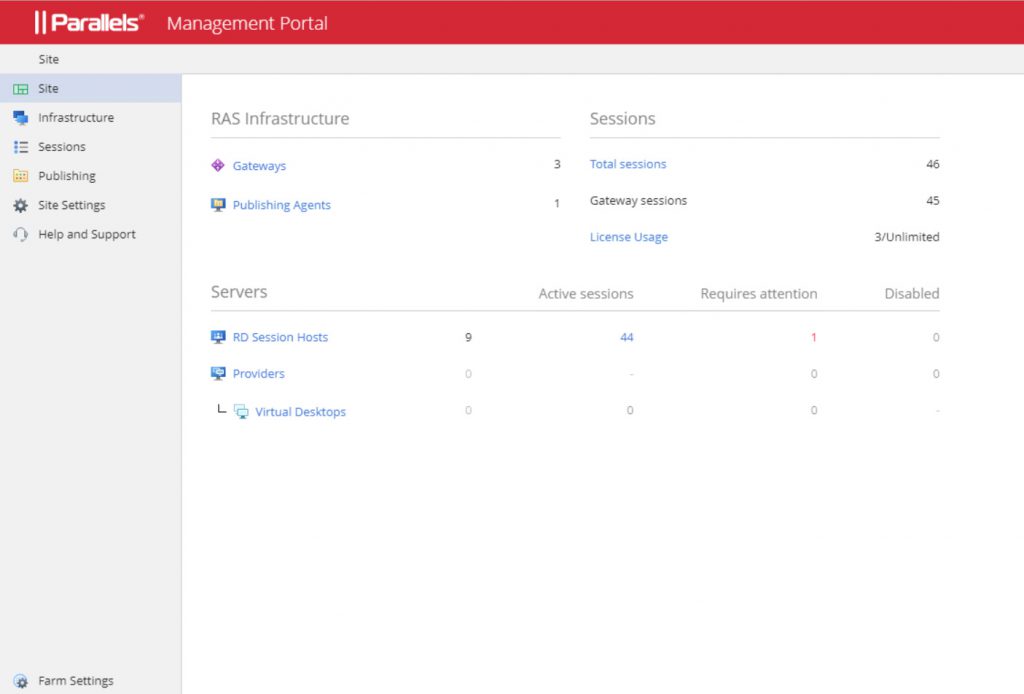 Monitoring
RAS allows you to monitor the status of your servers, both from the Management Portal and from the Performance Console.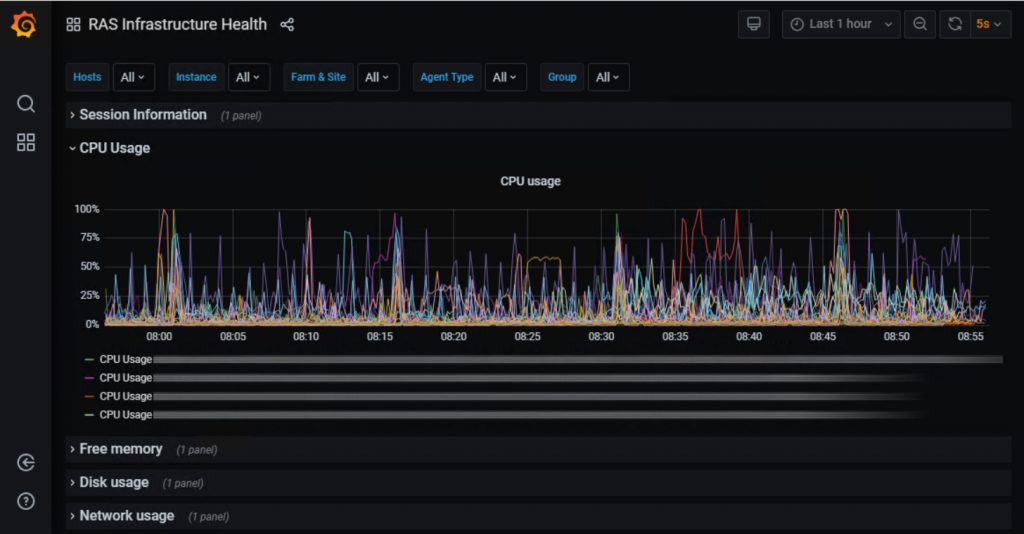 Get Started
To find out what's new in version 18.2 you can read this article – Parallels Remote Application Server version 18 Release Notes.
#DBS