The long waiting is ended! The product team has been announced the availability of next build of System Center. Several improvements are present to fix limitations and noising tasks. Before starts to see what's new in this wave, it's important say that System Center is not dead! System Center suite continues to play an important role in managing the on-premises data center and the evolving IT needs with the adoption of the public cloud.
No More SAC
This is the first big news because as you probably remember, starting 2018 the suite has been released every 6 months with the same logic of Windows Server Semi-Annual Channel. The SAC was a big limitation because many companies was freeze to the old version to avoid migration issues. System Center 2019 is provided as LTSC (Long Term Servicing Channel) release and provides the 5 years of standard and 5 years of extended support that customers can rely on. The new features and bug fixes will be part of Update Rollup, available every 6 months. So, the UR are the new SAC builds.
Hybrid
Cannot be possible thinking a local product without a great cloud integration; customers look to leverage the innovation in Azure services using their on-premises tools. SC2019 provides new features to guarantee this such:
Create SCOM Distributed Application based on Azure Service Map
New SCOM Azure Management Pack
Possibility to manage VMM infrastructure via Azure Update Management
Security
System Center products now support service logon and shun the dependency on interactive logon aligning with security best practice. In VMM 2019 there's a new role called VM Administrator which provides read-only fabric but full VM management.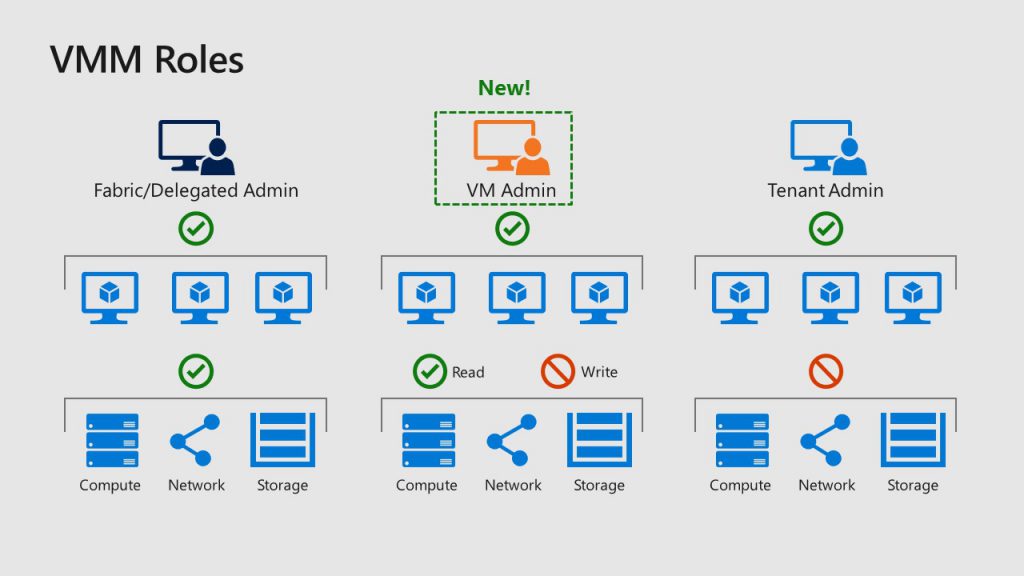 Software Defined Datacenter
With VMM 2019, you can manage and monitor HCI deployment more efficiently – from upgrading or patching Storage Spaces Direct clusters without downtime to monitoring the health of disks. Thanks to Storage Optimization feature VMM will be able to optimize placement of VHDs across cluster shared volumes. The support to VMware 6.5 allows to migrate UEFI VMware VM to Hyper-V Generation 2. Last but not least, there will be the support to Nested Virtualization.
Modernize Management
SCOM 2019 introduces a new HTML5 portal, now without Silverlight dependencies, to bring great experience without local console. The Dashboards now supports simplified layout and extend the monitoring console using custom widget and SCOM REST API.
Great job about alert management with rich HTML as part of email notifications, the "OR" and "Exclude" criteria and enhanced rules for new issues.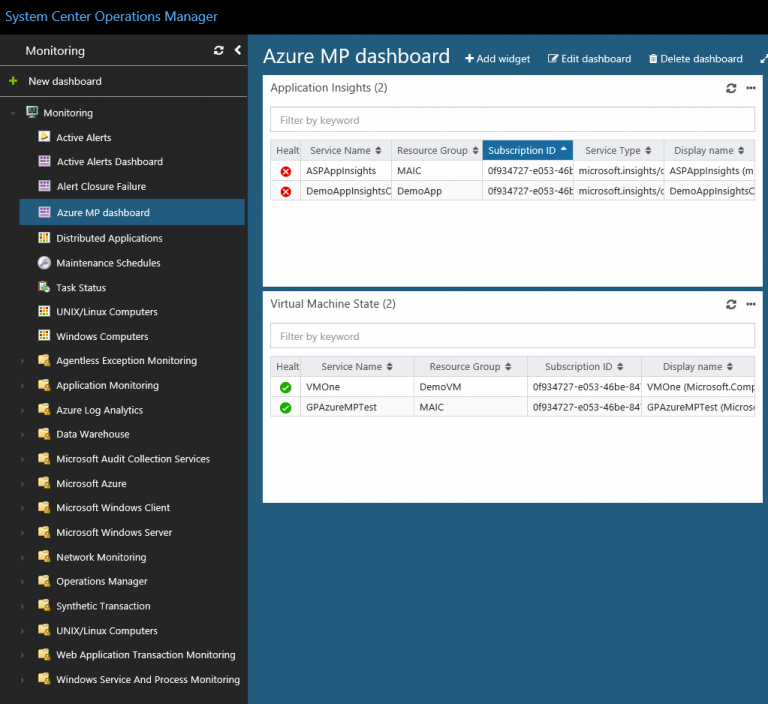 DPM2019 is now 75% faster and has a full integration with Azure Log Analytics to provide central monitoring console for cloud and on-premises servers.

Windows Server 2019
All the products will support Windows Server 2019 as management server role and managed machine as well. Same history for new releases like SQL Server 2017, Exchange Server 2019, SharePoint Server 2019.
Upgrade Path
The product will support the upgrade in-place from LTSC 2016, SAC 1801 and 1807, so don't be shine!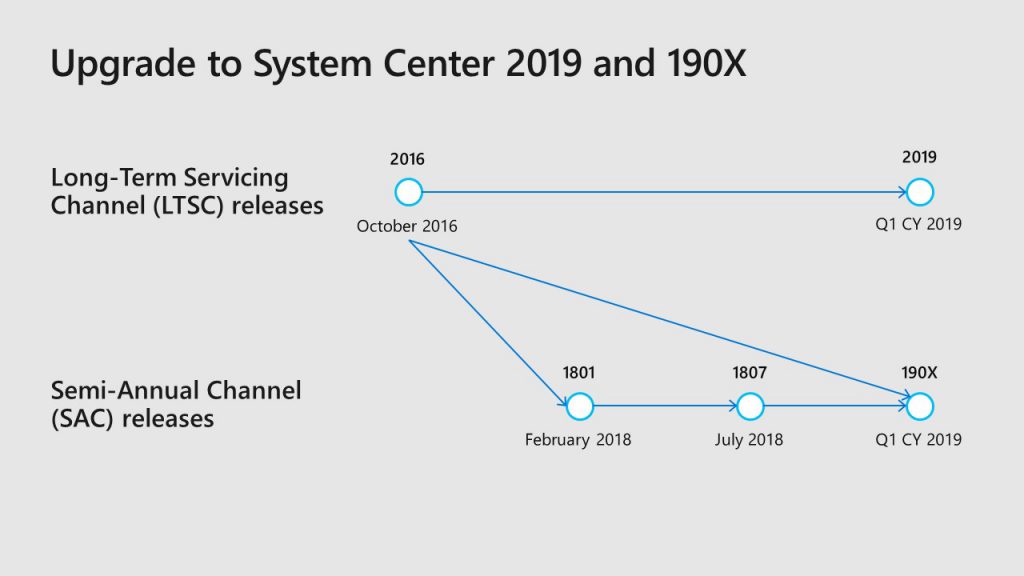 Get Started
You can get your hands on this latest release from all of the normal download channels including Volume Licensing Center, my.visualstudio.com and also the Microsoft Evaluation Center.

#DBS