New article about CodeTwo Backup for Office 365. Today I wanna show you how to protect SharePoint Online. For who didn't know the product, CodeTwo Backup for Office 365 lets you perform full or incremental backups of selected Office 365 mailboxes and public folders, SharePoint Online and OneDrive for Business sites, as well as Teams data. These are the key features:
Back up Office 365 mailboxes
Back up Office 365 public folders
Back up SharePoint Online and OneDrive for Business
Back up Teams data
Migrate SharePoint Online and OneDrive for Business
Continuous incremental backup
Mailbox and public folders data safety
Cloud backup and storage on VM
Backup on demand or schedule automatic backups
Central management
Unlimited data retention and full control
Exporting to PST and automatic archiving
Brick-level backup
Granular recovery
Browse versions, search for items
Restore even to other mailboxes or Office 365 plans
Support for all item types
Deploy on a physical or virtual machine
No impact on users
Compliance with legal requirements
The setup steps can be found in this previous article:
Protection Plan
Insert a job name, figure 1, and go ahead. The name should follow a naming convention in case your plan is to create different jobs with different scopes and retentions.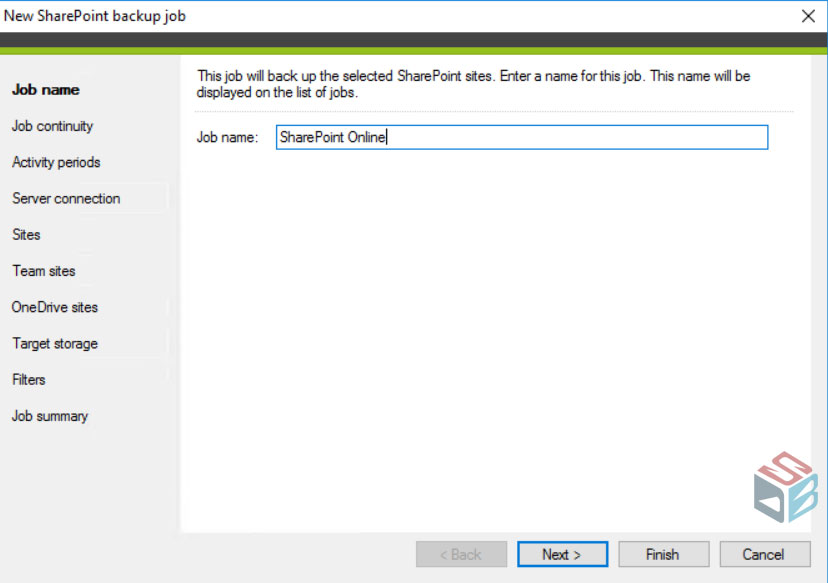 The continuity gives you the possibility to select the backup cycle (one shot or continuous). If you decide to run a continuous cycle, select a good timing delay to avoid overload or override between jobs. The job continuity walks side-by-side with Activity Periods, the schedule time on when the job must be executed.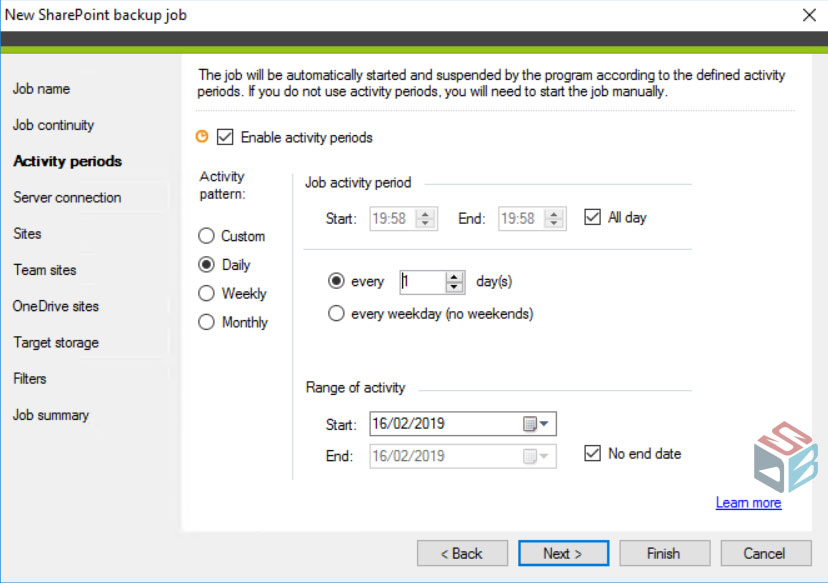 If you run this wizard for the first time, is necessary create also a new Server Connection to configure your cloud environment. CodeTwo supports Office 365 and SharePoint Server On-Premises as well and this is a great news because we are able to manage hybrid scenarios without buy two products. Insert the SharePoint URL name (ex. Contoso) and go ahead.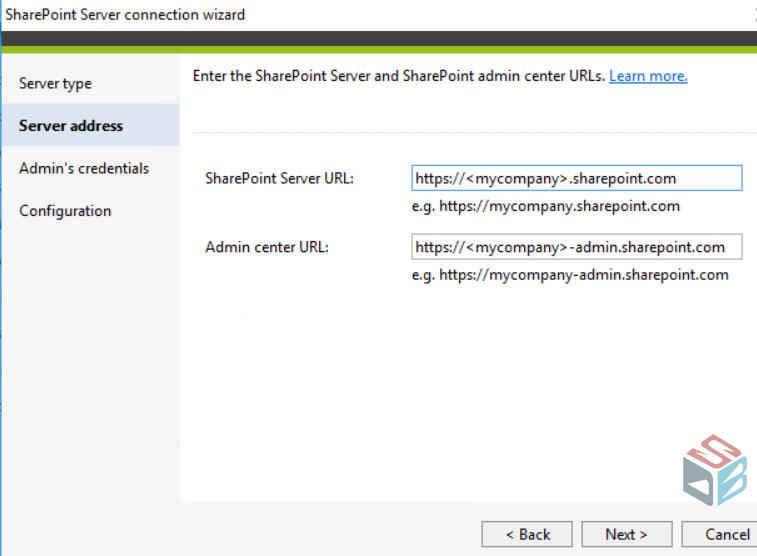 Another important feature is the full support to App Password, instead the classic one, so if you decided to protect the admin account with Multi-Factor Authentication (MFA) the CodeTwo Backup usage is not compromised.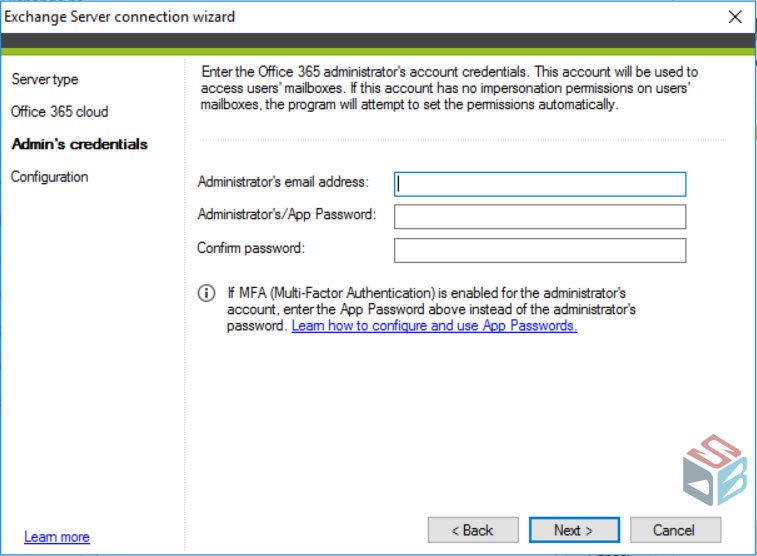 Validate the configuration, figure 5, and close the wizard.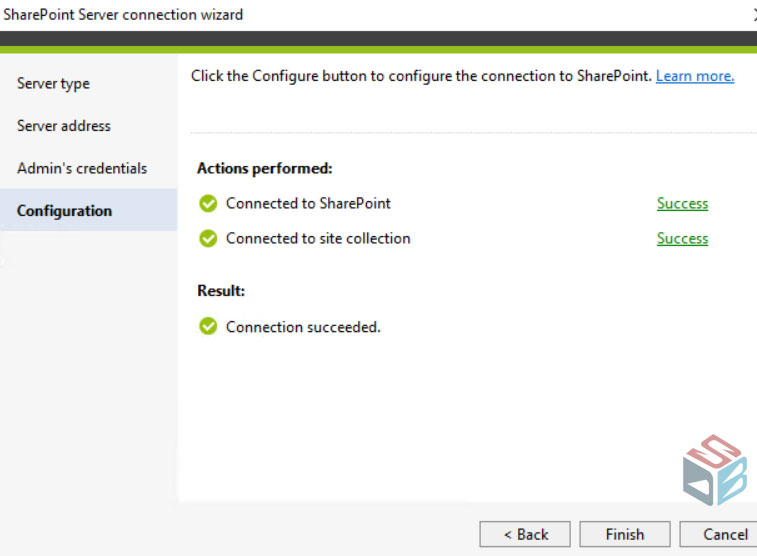 CodeTwo for Office 365 supports SharePoint sites, OneDrive sites – figure 6 – and Teams sites….full protection of all environments, with the possibility to exclude a single or many objects from protection.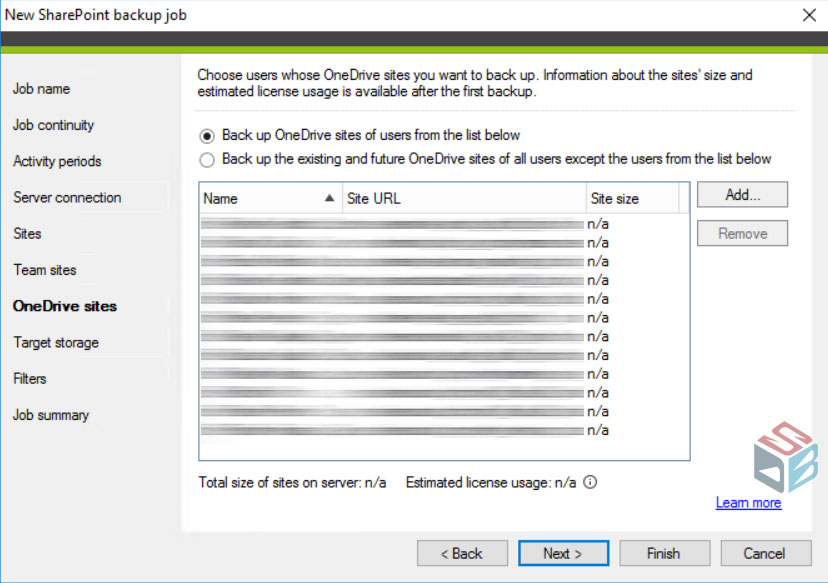 If case you have not created the storage account, run the wizard – figure 7. As I said in my previous article, you can use the same repository for Exchange and SharePoint but this means use the same retention policy.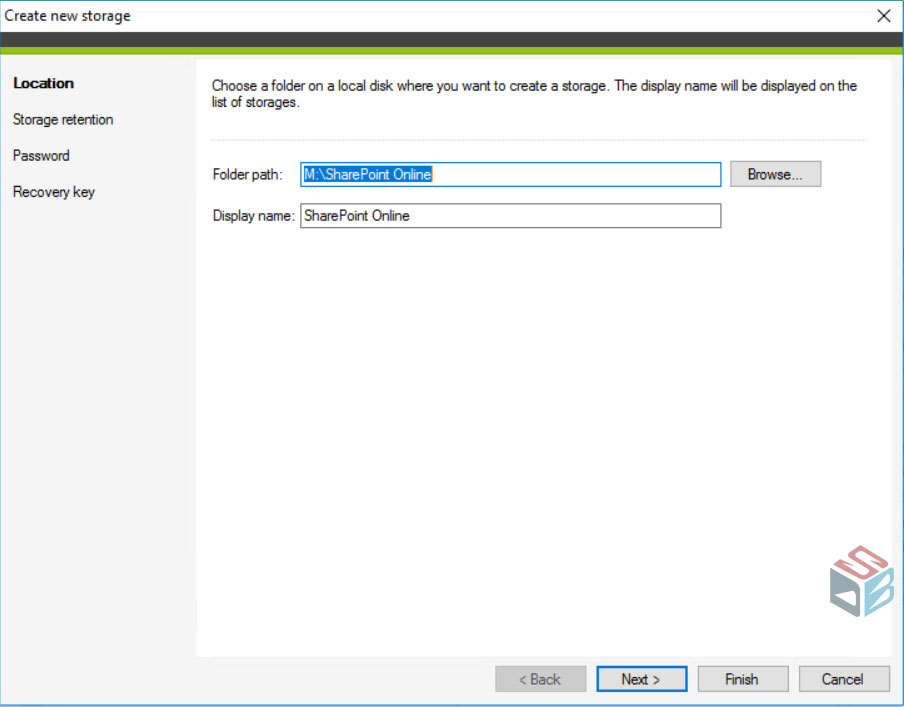 Close the wizard and wait the execution timing (depends by your ISP connection and the numbers of items that you must protect). From the dashboard we can see the progression and job status.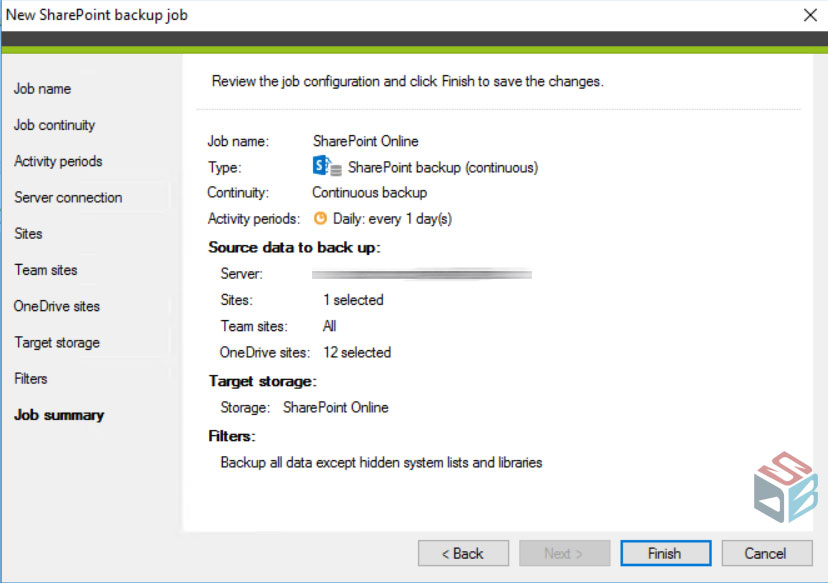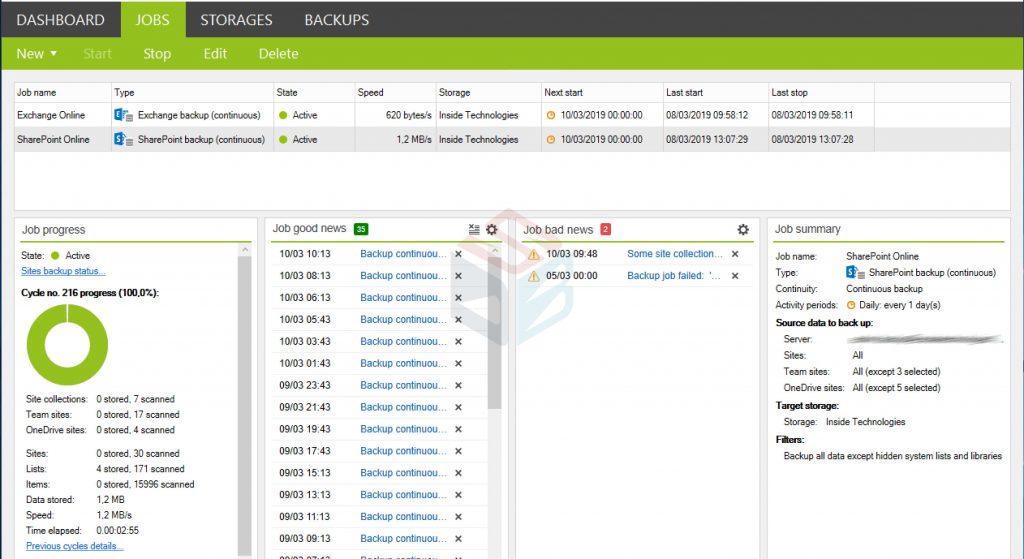 Restore
Restore data is very easy and can be done in few clicks. From the Backups area, select the target source, the folder and run the recovery wizard.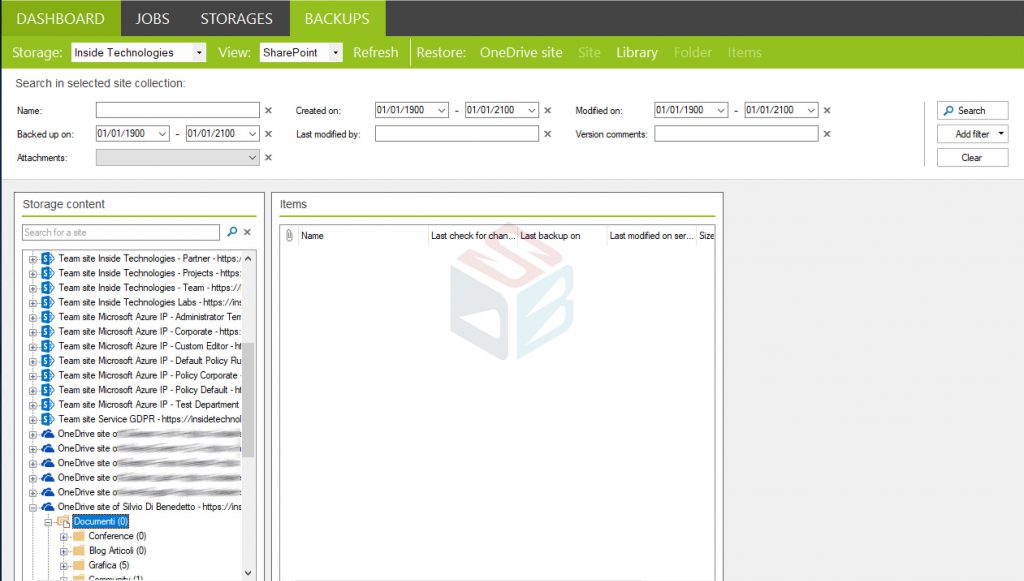 There's a big granularity about restoring because there's possible recovery a single item, a folder, a site or library. Not bad the possibility to restore a file into another a different location from original (OneDrive site or Teams) with option to keep ACL permission and create a copy to avoid override.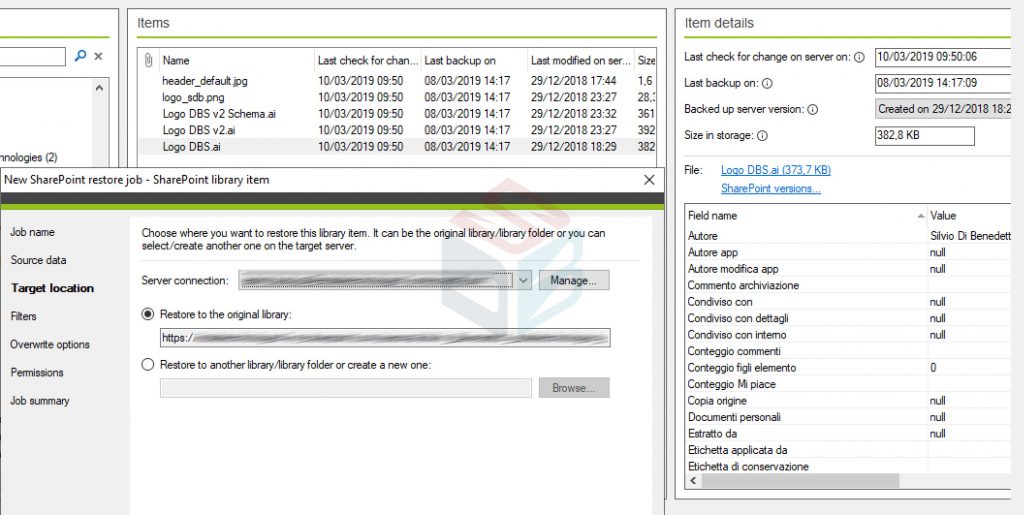 Conclusion
CodeTwo Backup for Office 365 is a great solution that allows every companies to protect their cloud data easily. The clear console shows job status and allows to restore our files, OneDrive/SharePoint sites or Teams without spend too much time.
Get Started
Try today CodeTwo Backup for Office 365
#DBS