System Center 2019 is now available for everyone and it's time to analyze what's new for each single product. First I want analyze is my fellow Operations Manager (aka SCOM). The 2019 release is probably the really NEW wave with several improvements coming from users feedback.
These are the list of improvements:
Integration with Azure Service Map
New Azure Management Pack
New HTML5 console
Linux log file monitor
Linux log rotation
MP discover for 3rd part and Linux workloads
New HTML email notification
New Alerts management
Support to SQL Server 2017 as Database engine
Support to Windows Server 2019
Support to latest Linux distros
Security improvements
The integration with Microsoft Azure has been improved not only with the new Management Pack but also with the possibility to generate a Distributed Application from a Service Map based on Azure.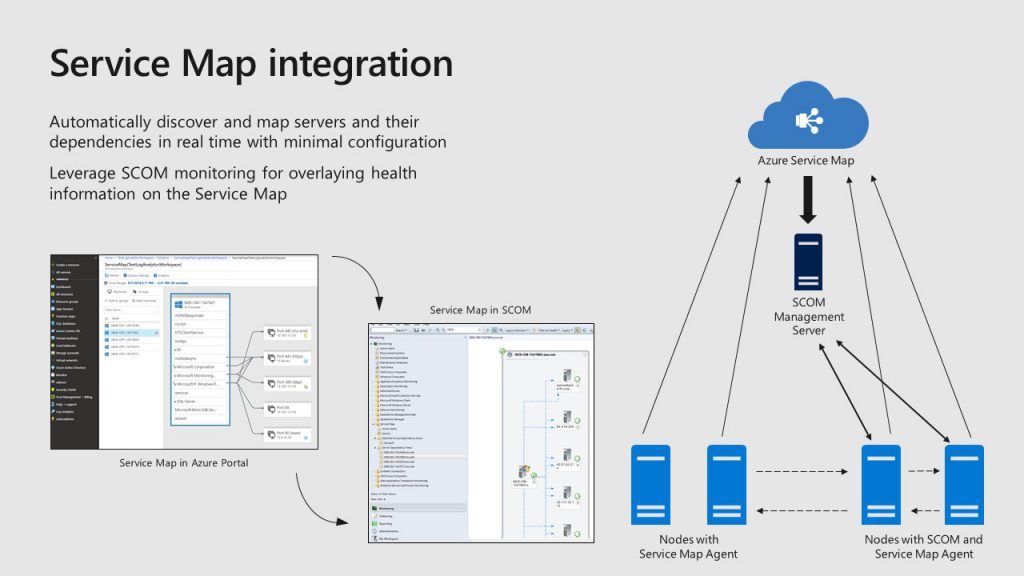 The HTML5 console is now Silverlight free, so no more dependencies and full compatibility with any kind of devices. The admin are now be able to use a simplified layout and extend the monitoring console using custom widget and SCOM REST API.
Linux
The Linux side is probably one of the big area where the product team focused on, with tons of new features. The log file monitoring allows to catch information from any data sources like Java, PHP, Syslog, Docker and MySQL. These objects can be stored or monitored to generate alerts in SCOM.
Like Windows, now we can see when there's a new Management Pack for Linux workloads and 3rd part as well.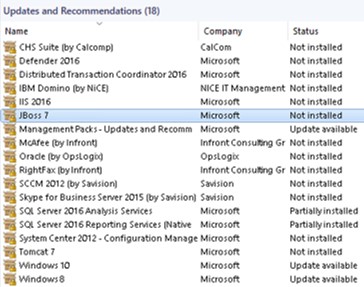 Full support to new application server like Tomcat 9, WildFly 14, WebSphere 9.0 and Web Logic Server 12cR2 without forget the support to Ubuntu 18 and Debian 9.
Alerts Management
The email notification was the same since 2007 with text mode only. Finally the new build introduces rich HTML experience with flexibility to customize content. Not only visualization but improvements about alert criteria with ability to perform "OR" and "Exclude" operations.
SCOM 2019 brings a new alerts experience for monitor-based alerts whereby alerts have to be attended to and cannot be simply closed by operators when the respective underlying monitors are in unhealthy state.
About email notification, do you need to manage different SMTP servers with authentication? Don't forget to download our free component available here.
Security
SCOM has enhanced your Linux monitoring by leveraging Fluentd; and now is resilient to management server failovers in your Linux environments. The entire suite now support service logon and shun the dependency on interactive logon aligning with security best practice.
Conclusion
I really like the new improvements in SCOM and this is a clear message to say "hey, the product is not dead and we are investing on it". So now it's time to upgrade to 2019.
DBS