At begin of April Microsoft has released the new version of Integration Packs for System Center 2012 R2 Orchestrator. You can find the new package from this link: http://www.microsoft.com/en-us/download/details.aspx?id=39622. These are the fixes:
The System Center Operations Manager Monitor Alerts activity can get an out of memory exception when processing a large amount of alerts.
The Exchange Administration activities will fail when using Exchange Online with redirection enabled.
The Configuration Manager Deploy Task Sequence can incorrectly set the remote client flags if you set the Download locally when needed property. This will cause the client to incorrectly evaluate it and will not run.
The Configuration Mangager integration pack will cause the Configuration Manager Console to fail when opened.
The Invoke REST Service activity was incorrectly setting the header information when using basic authentication that resulted in a 401 – Unauthorized
The SharePoint Integration pack will not connect sucessfully to SharePoint online if it is configured to use Active Directory Federated Services.
The SharePoint Integration pack Get List Items will fail to return values for column types of Choice.
Keep in mind that if you have already one the Integration Pack, there's an error when you try to import the new one, as showed in figure 1.


Figure 1 – Message Error
As showed in figure 2, the cause is the presence of the old Integration Pack.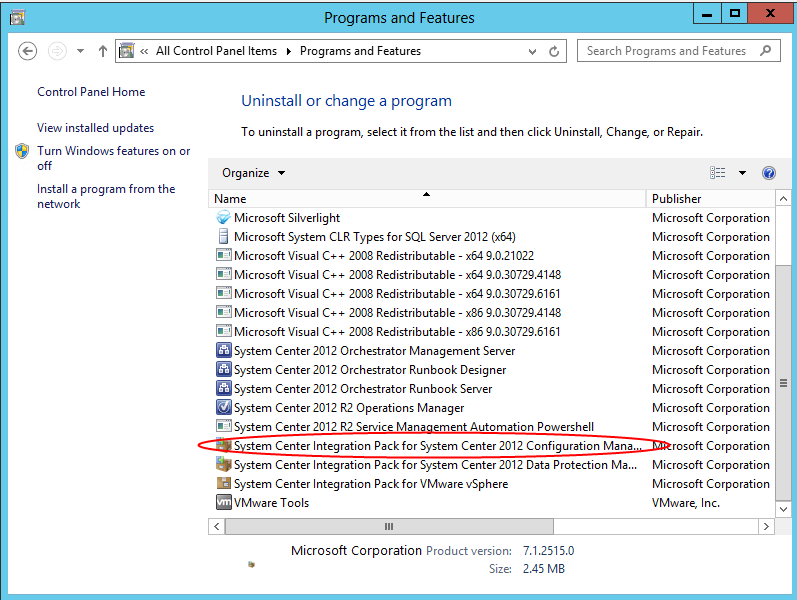 Figure 2 – Old Integration Pack
To resolve, remove the old one and retry to import the new IP….and now it works, as showed in figure 3.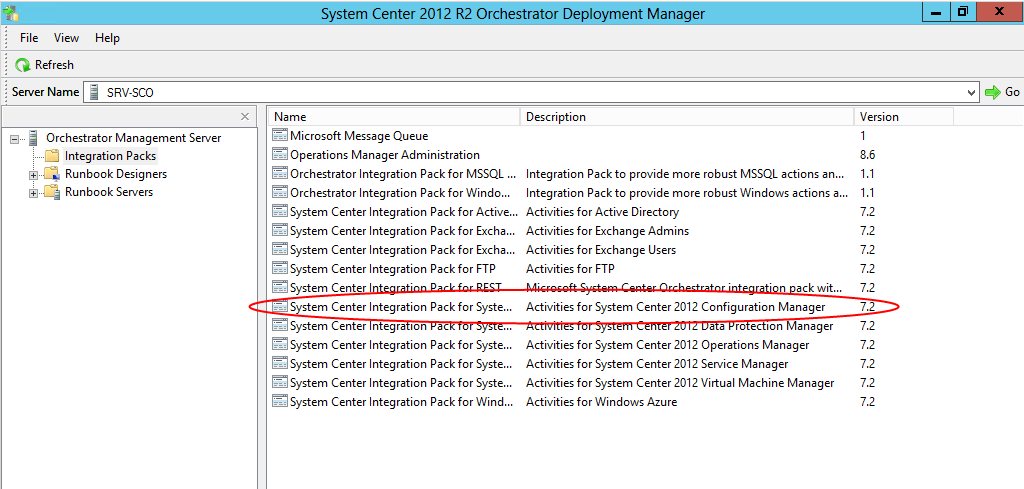 Figure 3 – New IP
Finish!
S