During a life cycle of IT infrastructure, is not impossible migrate a server from old to new; sometimes the upgrade in-place is the good way, sometimes is better restart from beginning.
Reinstall a Veeam Backup & Replication server is not impossible because there's the option to migrate the entire configuration to a new machine but what happen when is necessary migrate a part of job from a server to another?
In my case I had a case where Veeam B&R is used also to replicate VMs from a cluster to another and the server will be replaced with a new one, so the goal is avoid the resync of entire machines.
Migration
Before create and run the new job, be sure that the old one is disabled. From the new server, create a new Replication Job for Hyper-V.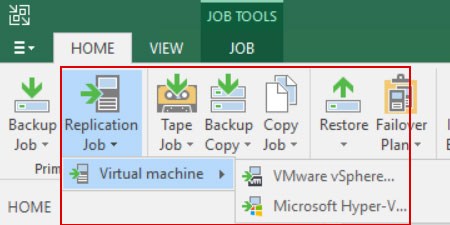 Insert the job name and select Replica Seeding option.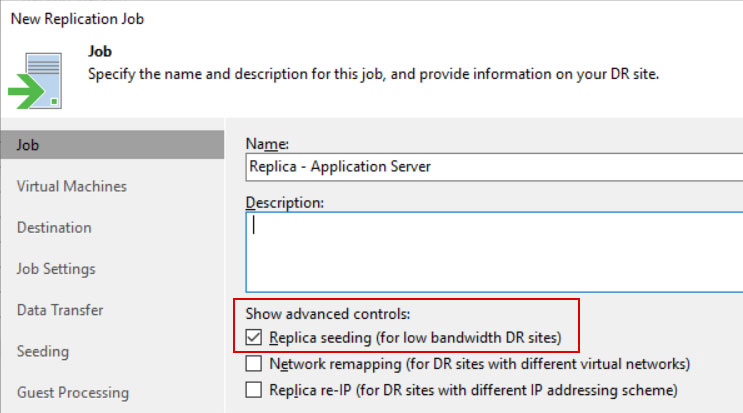 Select the virtual machines that you want replicate and the target hots.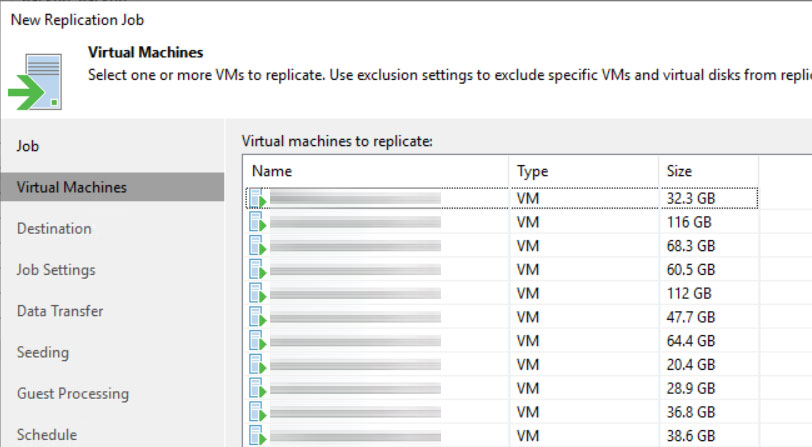 Select the repository and the name suffix – be careful to leave the same name of old job. About the retention, is up to you…..depends by the governance, the priority, the bandwidth…..so….there are too much aspect to consider around retention.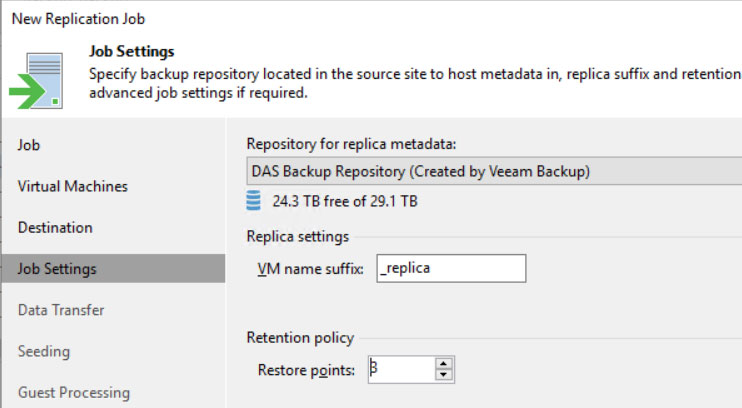 The last step is select the Replica Mapping and run the detection to auto-link the original VM with target one. In case the map can be done manually with edit button, for example when you used a different name.
As usual, if the VM is not present into the target hots, Veeam will create from scratch.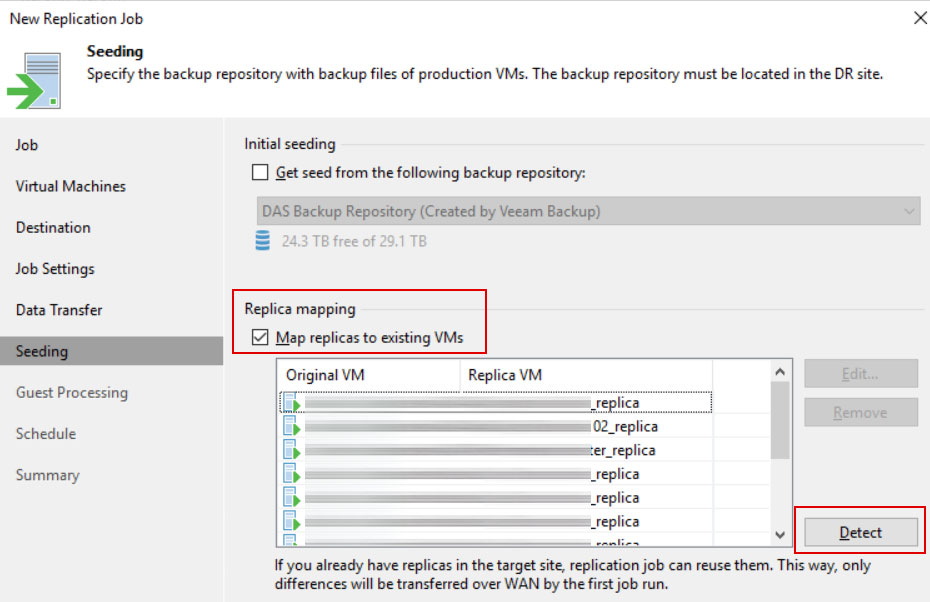 Done! The job will check each VM to create the right delta on single virtual disk. In few steps is possible migrate the replica jobs without lose all previous activities made in the past.
#DBS