In July Veeam has released the new Management Pack for System Center Operations Manager v9 and this is new major update since years. For who don't know the product, is an extension to improve monitoring, in SCOM, of
Microsoft Hyper-V
VMware ESXi and vCenter
Veeam Backup & Replication
Just to explain something about Operations Manager, is the solution provided by Microsoft, to monitor your infrastructure like servers, networking, services, webapp, cloud and more. Can be integrated with Microsoft Azure and, for some aspect, is one of the best software about monitoring. A Management Pack is a subset of rules, monitor and alerts provided directly by each product team and this important because only who provide the platform knows how it works.
By the way, about Hyper-V there was a long history behind the scenes and in many years Microsoft was not able to release a solution good enough to receive all the information and overview about infrastructure; Veeam was one of the first to understand that Hyper-V MP was an opportunity. Same thing for VMware but in this case there are many other vendors that provide similar solution.
Anyway, Veeam MP can help you to keep under control hypervisor and backup infrastructure and this article we will see how to upgrade v9 and how to configure it to monitor infrastructure.
What's New
The product team working to introduce some new features, related to Backup & Replication, and make more stable the product. This is the list of improvements:
New Virtualization Extension Service UI
Refreshed reports layout
Enhanced right-sizing reports for virtual machines
Enhanced support for VMware vSphere platform
Support for Hyper-V Servers "behind" Gateways
Monitoring for Oracle Archived Log backup jobs
Monitoring and reporting for Backup Copy (Immediate Copy) Jobs
Daily and GFS retention policy support for Veeam backup jobs
Veeam Universal License monitoring support
Linux backup proxy support
Capacity Tier support
Seal mode support for Scale-out Backup Repositories
External repository support
Support for NFS backup repositories
Enhanced support for WAN accelerators
New views structure for Veeam Agent jobs
NAS backup monitoring and reporting
Enhanced protected workloads reporting
Heatmaps for Veeam backup repositories
Upgrade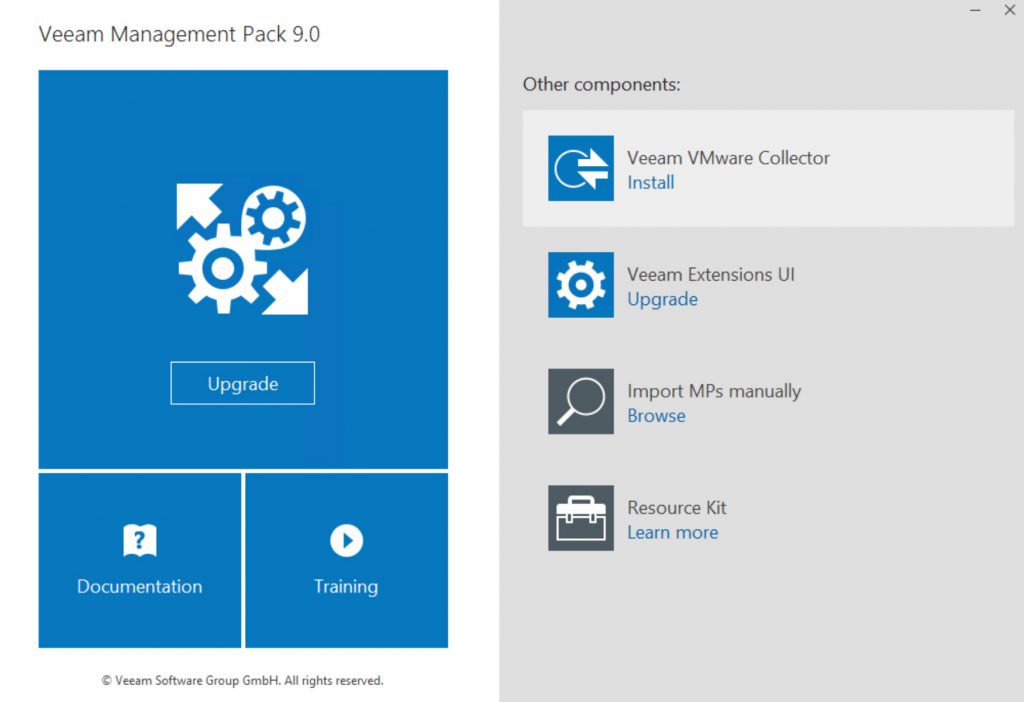 In my case there's already a v8 so the product offer the upgrade but the logic is the same. There are two scenarios to deploy Veeam MP:
In the same machine where SCOM is installed
In a dedicated VM with other web portal
I prefer the second one because is much cleaner and avoid to add more effort into the SCOM machine. The first upgrade can be done from the VM where the Veeam Extension UI is installed.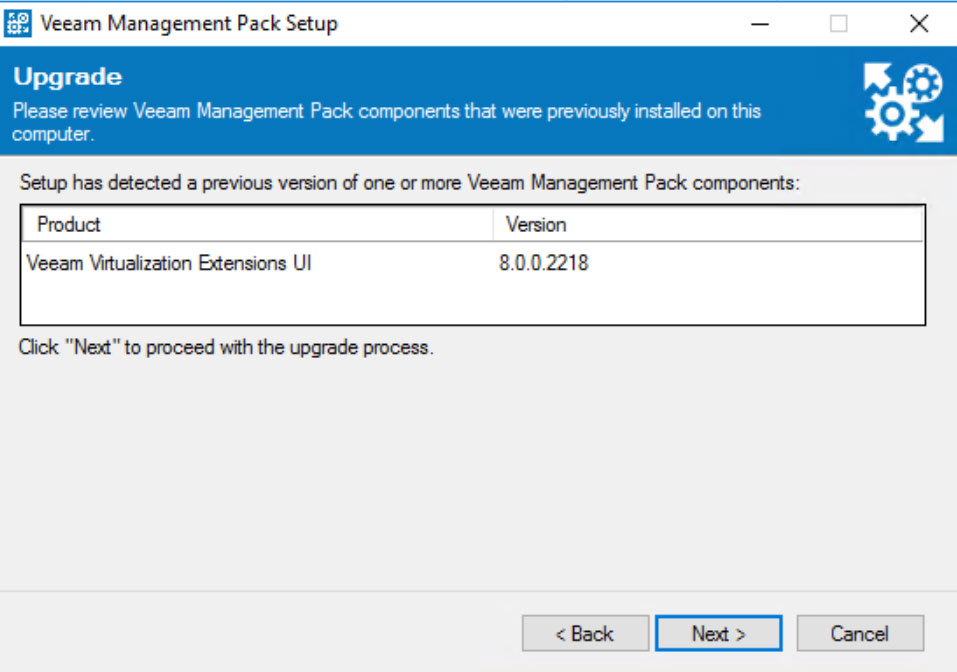 After few minutes the product will be updated so you can move into SCOM machine to upgrade the second part of engine.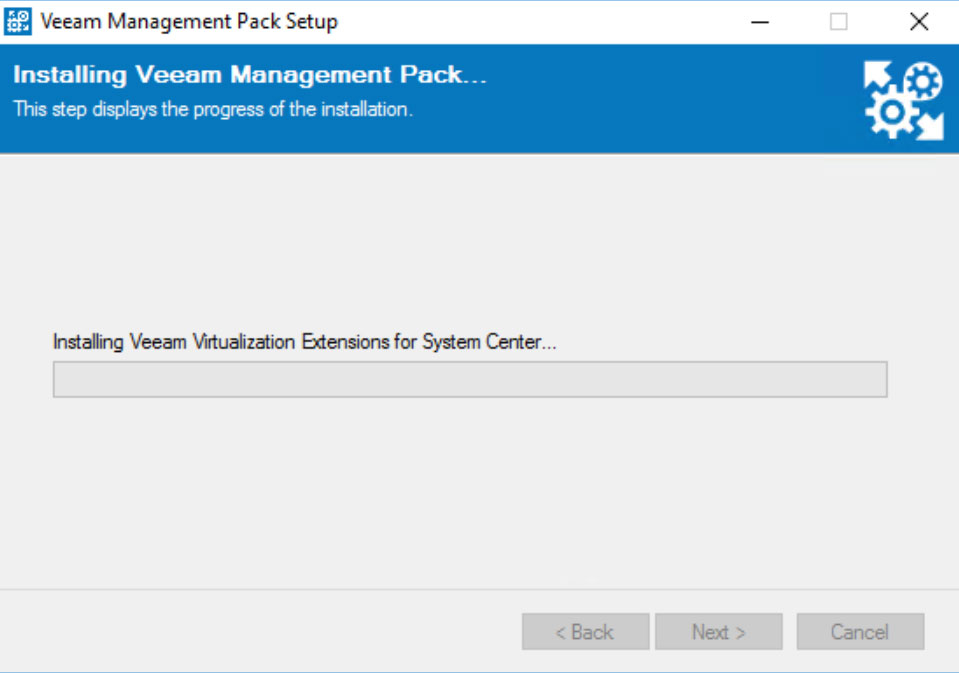 During setup there's the opportunity to upgrade also the Management Pack but this tasks can be done manually from Operations Manager console….is the same.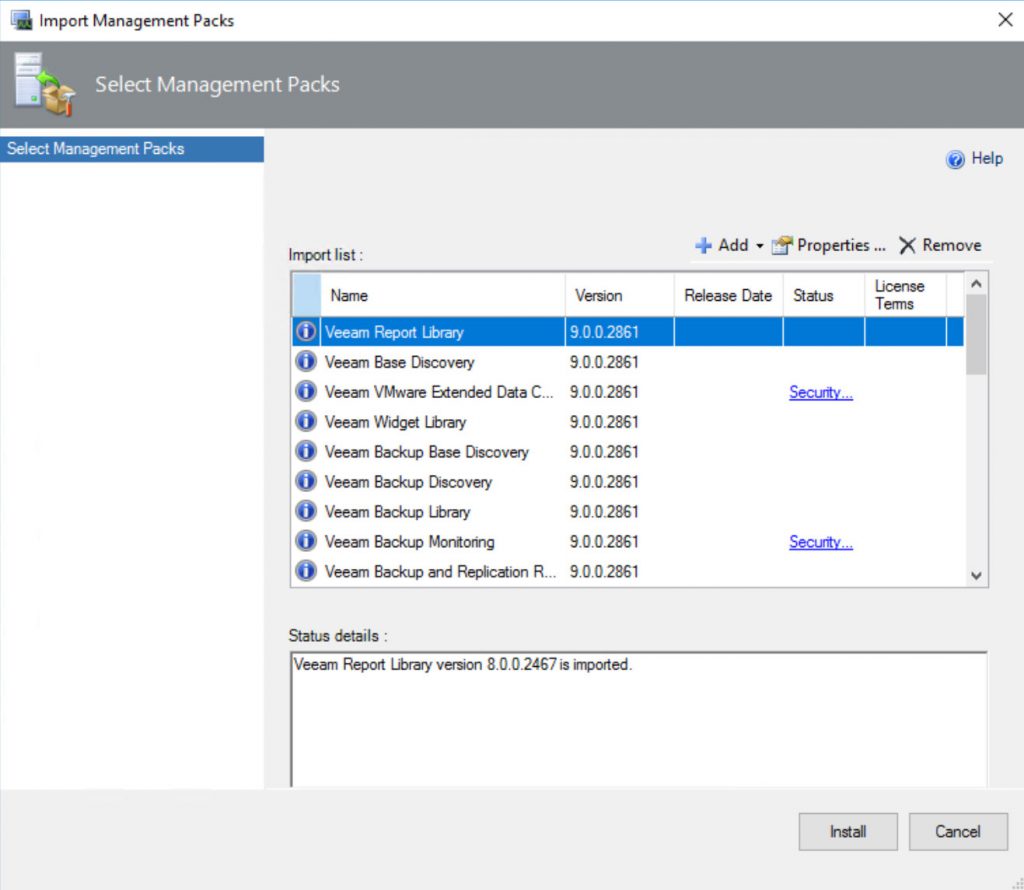 When the upgrade finish, restart the SCOM services to apply the new configuration. Now we are ready to open the web console and configure the our hosts to be monitored.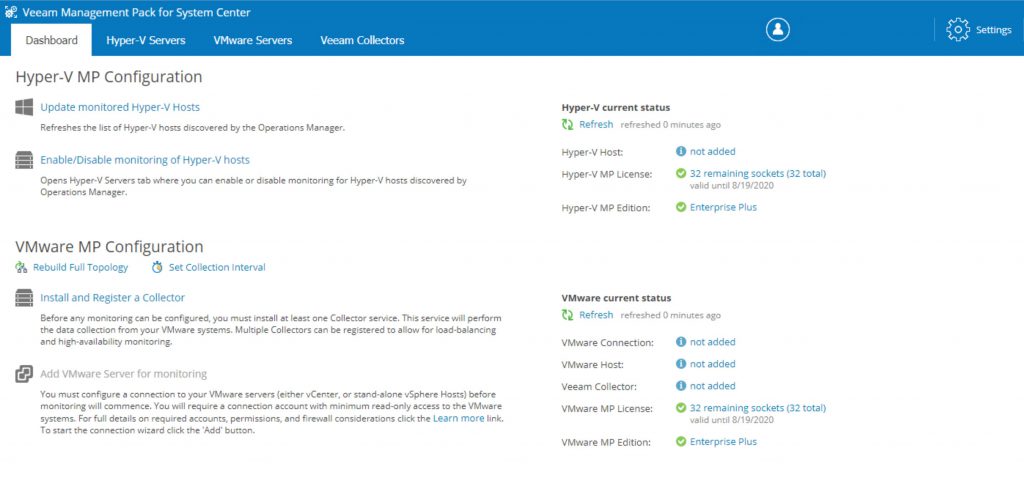 In order to monitor Hyper-V is required the SCOM agent installed in each machine with Proxy Agent enabled. Also, make sure that the account used to run the Virtualization Extensions Service, used to install Veeam MP, has the Operator or Author role assigned in Operations Manager. To monitor Veeam Backup & Replication is required the SCOM agent installed in each machine with Proxy Agent enabled.
My advice is to wait a couple of hours to collect all the information about your infrastructure, in particular about Hyper-V.
Dashboard
What I really love of this product is the Morning Coffee Dashboard, a dashboard that show the live state of infrastructure and what happing in your infrastructure; a full recap of each view.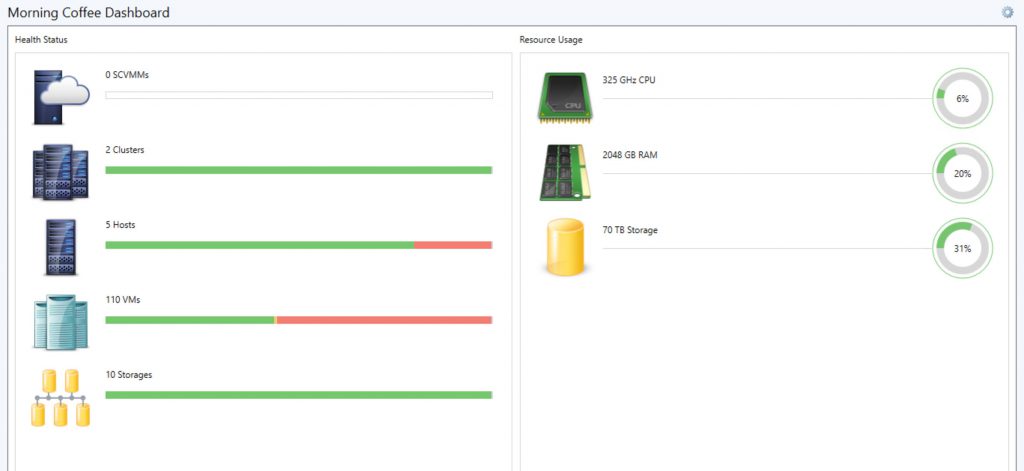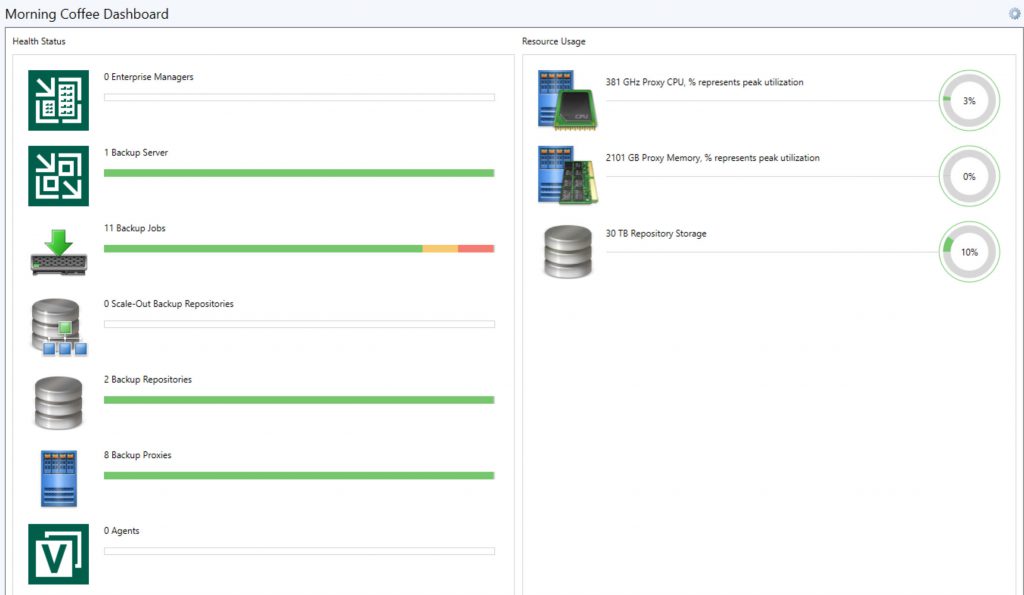 Conclusions
Veeam® Management Pack for Microsoft System Center is the most comprehensive and intuitive extension for app-to-metal management of VMware vSphere, Microsoft Hyper-V and Veeam Backup & Replication. Thanks to reporting and great views, all the IT admins can keep under control what happen every day and prevent fails and issues.
Get Started
Begin by downloading your 30-day trial of Veeam Management Pack for Microsoft System Center and take advantage of a full feature set in the Veeam Management Pack Enterprise Plus edition.
#DBS