Veeam Backup & Replication 9.5 Update 4 is now available for everyone. This should be the last update before v10, scheduled on May 2019, infact we can find many improvements and features previously announced during VeeamON 2017 for v10.
To upgrade your server, follow these steps. Before starts, do not forget to check the compatibility list about Operating System and SQL Server (at least 2012 but is suggested 2014 for better performance experience).
Ensure that the latest run for all existing jobs has completed successfully. If some jobs have failed, rerun the failed jobs. Otherwise, job upgrade procedure may fail.
Ensure there are no running jobs, including restore sessions, Instant VM Recovery sessions and SureBackup jobs. Disable any periodic and Backup Copy jobs temporarily to prevent them from starting during the upgrade.
Run the ISO from Veeam server and select the Upgrade button – figure 1.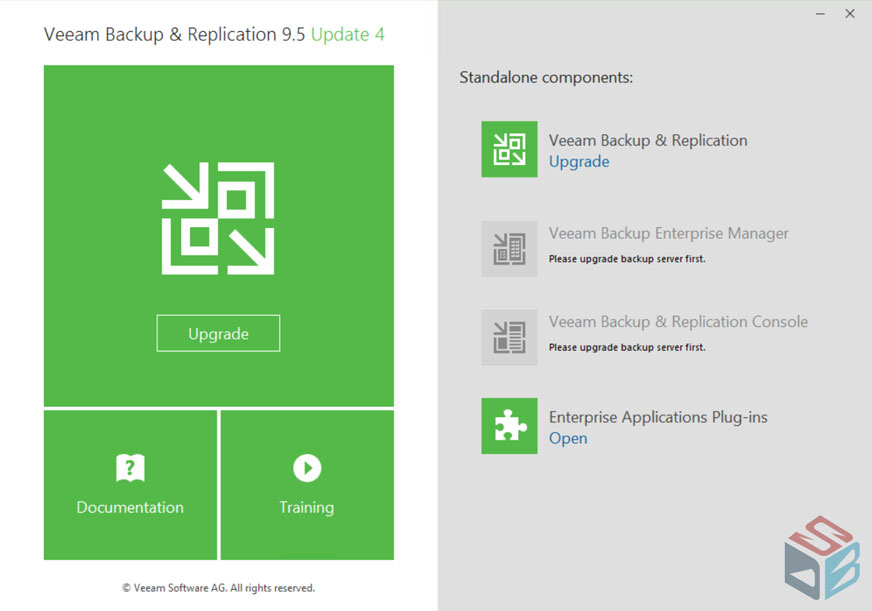 Figure 1 – Upgrade
The wizard will check the components and the version – figure 2. Remember if you are running Veeam Backup & Replication 9.0 Update 2 or later, contact Veeam Technical Support to receive the information to upgrade your server.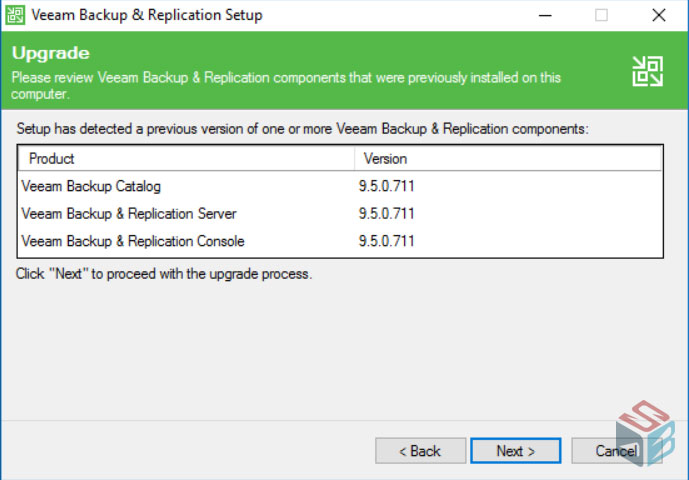 Figure 2 – Check Version
The next step is the database validation – figure 3. Update 4 supports version from 2008 to 2017, but on September 2019, SQL Server 2008 and 2008 R2 will go in end-of-support and this means no more patches, no support from Microsoft but also from vendors.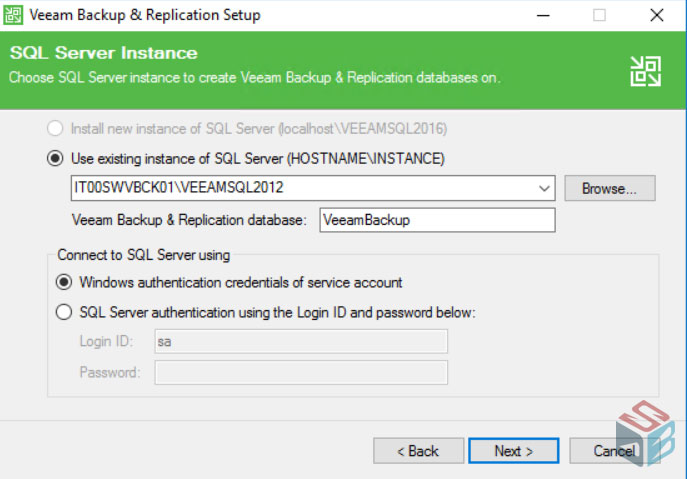 Figure 3 – Database Validation
The upgrade wizard takes more or less 20 minutes, depends by your infrastructure and how many components you have (Hosts, Backup Server, Repository Server, ect). Remember: after the upgrade, server performance may be impacted due to configuration database being optimized by the maintenance job.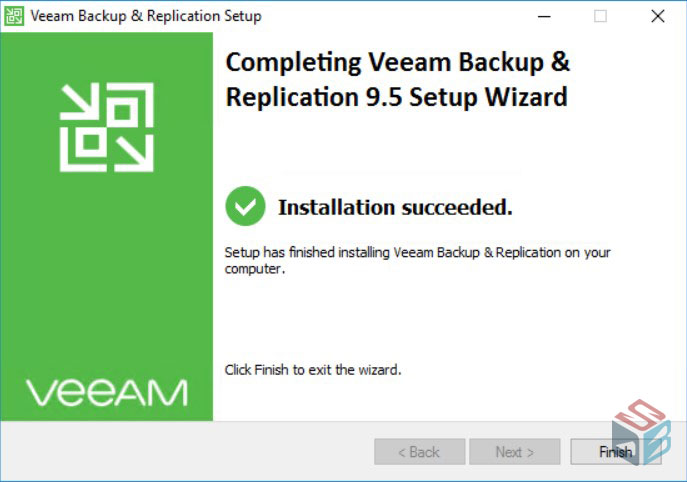 Figure 4 – Upgrade Completed
Open the console and enable any scheduled jobs that you have disabled before the upgrade.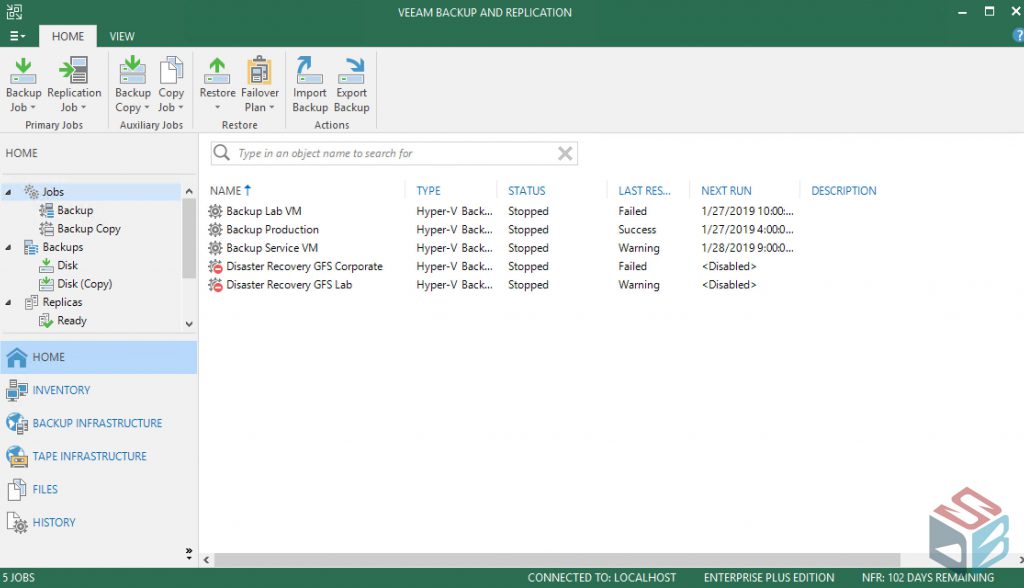 Get Started
Download the latest version of Veeam Backup & Replication ISO and don't forget to read the release notes
#DBS