Time is over! The new official build of Windows Admin Center is now in General Availability! The v1904 introduces many new features and improvements to achive management for on-premises and cloud environment. This build arrives after one year from the first public release and in perfect time to support the new Windows Server Semi Annual Channel release.
Since 2018 many stuffs are changed, first of all the public release of Windows Server 2019, more cloud integration wihtout forget the evolution of Windows Server Storage Defined in Azure Stack HCI.
What's New
During this months, I tried to explain the new capabilities introduced in this year. The final goal for Microsoft is moving admins from Server Manager to WAC.
By the way, I want summarize the new key points and improved features added to Windows Admin Center v1904:
Shared connections
Add connections from Active Directory
Dark mode theme
PowerShell module for connections
PowerShell module for extensions
Power options
Platform hardware access
VMs can now use SMB shares for storage
Extension availability and update notifications
Storage Migration Services with Azure support
System Insights
Hyper Converged Infrastructure
The HCI area is probably the most focus on where WAC changed, not only to support Windows Server 2019 but also to give a great experience for admins with the goal to replace the legacy consoles.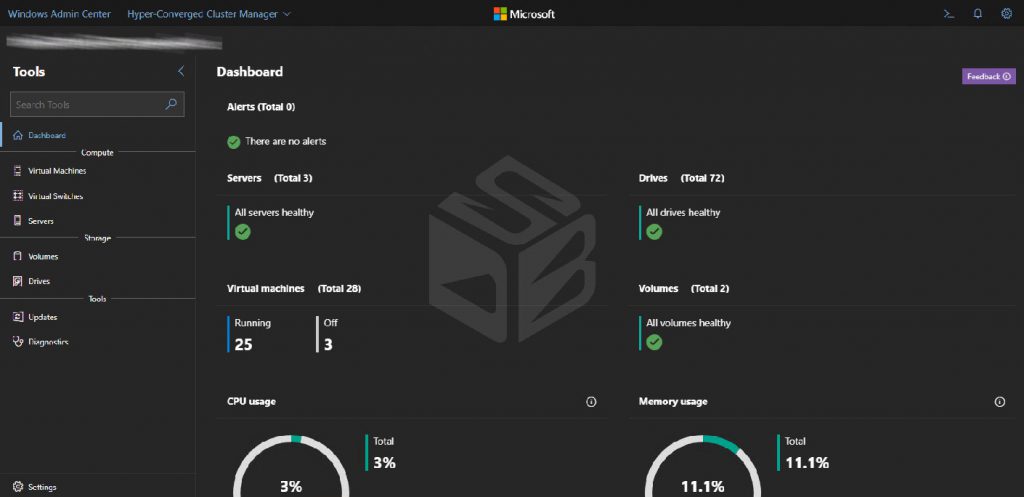 Here the new capabilities:
Clustering and Hyper-V: Enhancements for Cluster Aware Updating; add/remove virtual hard disk for running VMs; VM Connect web console in the Virtual Machines tool on Failover Cluster and HCI Cluster connections; performance improvements on Windows Server 2019 HCI clusters; and Azure Site Recovery protection status is shown for VMs across all cluster nodes.
Storage Spaces Direct: New drive latency and error statistics give deep visibility into SSD and HDD performance; a new Diagnostics tool provides one-click data collecting for troubleshooting; multi-select bulk actions for drives, volumes, and servers; and improved network activity and resync monitoring.
Software-Defined Networking: Three powerful new tools: use Access Control Lists to manage data traffic flow by applying policies to virtual subnets; Gateway Connections, which supports all three types – IPSEC, GRE and L3; and Logical Networks management and monitoring. There are also many feature enhancements, like the ability to connect your VMs to a VLAN or Virtual Network directly within VM Settings.
Azure Integration
You cannot talk on Windows Admin Center without say "Azure Integration". The guideline from Microsoft, all platforms, is give a full integration with Microsoft Azure and this is true also for Windows Server but to achive this, WAC must be able to provide the right cloud capabilities.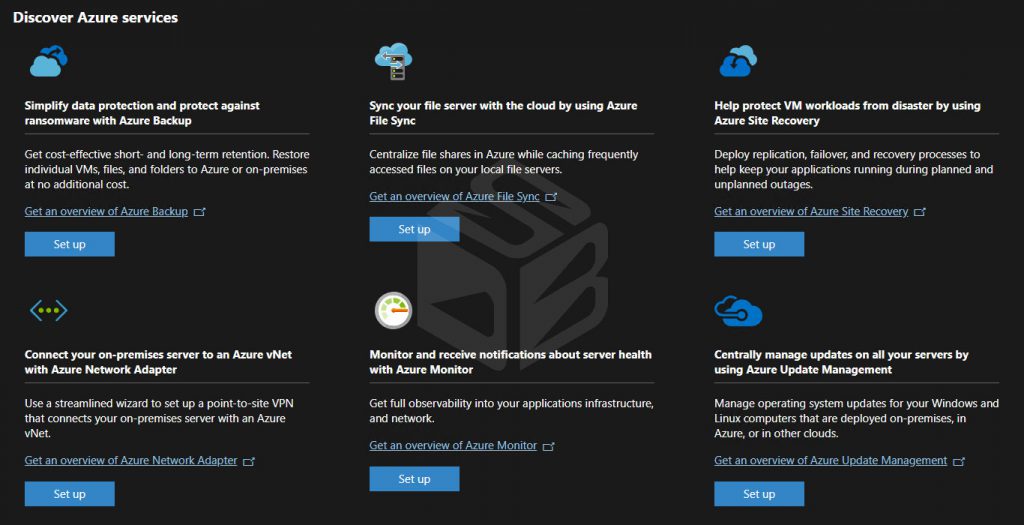 The build 1904 has several solutions:
Extensions
The winning point of Windows Admin Center is the possibility to extend the product with different extensions provided by Microsoft and third-part vendors; everyone can deploy a solution for WAC, thanks to SDK.
Right now, Microsoft has released these extensions:
Active Directory (Preview)
DNS (Preview)
DHCP (Preview)
Containers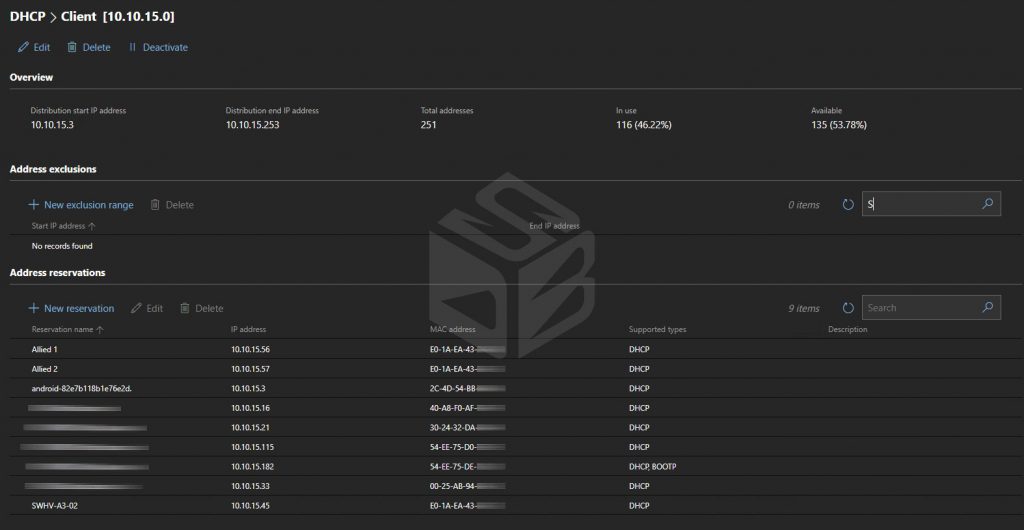 If you are interested to learn more on new extensions, check my article. The product team is working on new solutions for the next releases. Not only Microsoft because many vendors released solutions for WAC:
Fujitsu ServerView
Lenovo XClarity Integrator
NEC ESMPRO
DataON
QCT Management
SquaredUp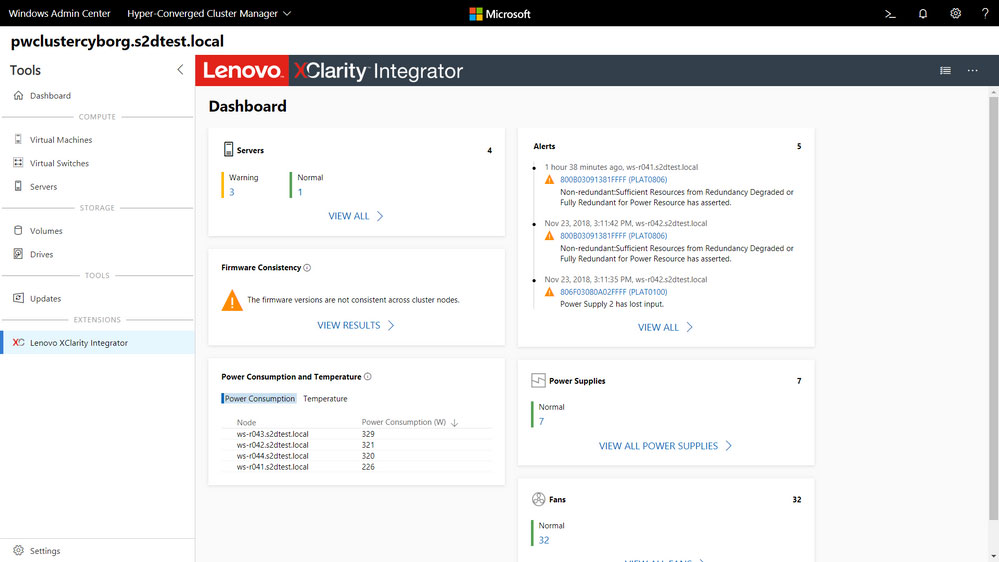 Get Started
Windows Admin Center is download from this link aka.ms/WindowsAdminCenter. If you using any previous version of Windows Admin Center, please upgrade to version 1904 within 30 days to remain supported under Microsoft's Modern Lifecycle Policy.
#DBS